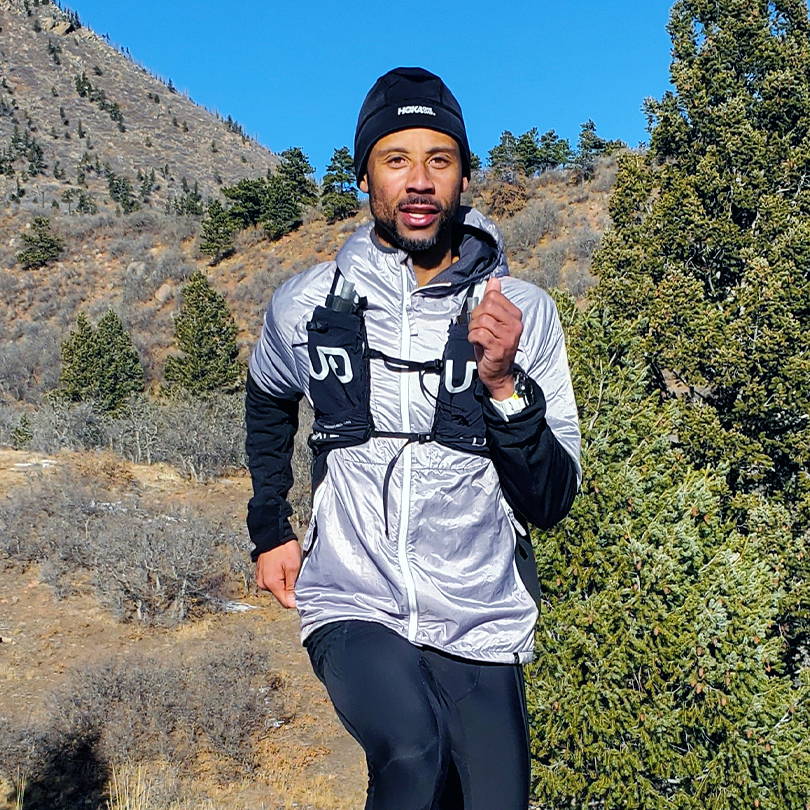 Trail Runner / Colorado Springs, CO
Joseph Gray is an American world champion runner who competes across multiple distances and styles of distance running including trail, track, skyrunning, road, cross-country, mountain and snowshoe races. Gray has garnered 21 USA National Championship victories and represented Team USA 35 times so far in his career. He won the World Mountain Running Championships in 2016 and 2019 becoming one of the few who have won the Championship on both an uphill only year as well as an Uphill and Downhill loop year.
Gray was also able to add a World Championship Gold to his resume in Snowshoe racing as well as also taking home Gold a record 6 times at the Xterra Trail Running World Championships. He is the first Black American to not only make the Team USA World Mountain Running Team, but also the first Black American to win the USA National Mountain Running Championships and the World Mountain Running Championships.
Joseph is the first (and currently only) athlete to win the North American Central American and Caribbean (NACAC) Championship in both Mountain Running and Cross Country having won the Cross Country NACAC and Panamerican Games Championship 2 times along with a record 5 consecutive victories of the NACAC Championship in Mountain Running.
Along with racing accolades Gray also raises money from his prize money earnings annually for the Childhood Cancer Center known as the Candlelighters of Southern Colorado. He also started Project Inspire Diversity to support and uplift young athletes in his community by providing product and gear from his sponsors.
Favorite Race/ Trail/ Route:One of my favorite places to adventure are the Austrian alps