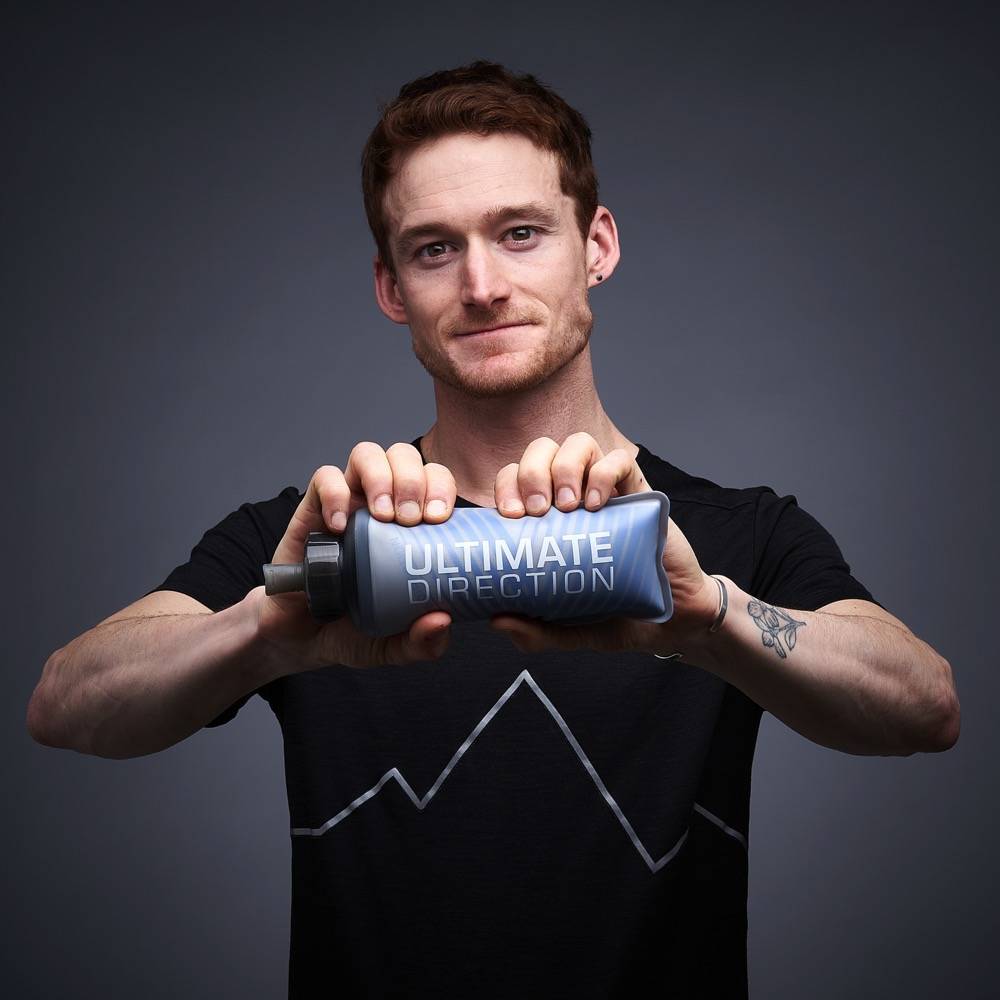 Ultrarunner / Carbondale, CO
Born and raised in New Hampshire, Jeff chased his older brother and sister around the White Mountains on skis and foot. He has competed in distance running since he was 7 years old and started exploring longer runs while working in the Appalachian Mountain Club's White Mountains hut system. By 2015, his adventures regularly looked like trail marathons in the mountains and a friend told Jeff about some ultra races that would be cool to check out. Family, work, and new mountains brought Jeff to Carbondale, CO in 2016. The last few years Jeff has been competing internationally in 80km-170km races. He balances competitive running with backcountry skiing and biking in Colorado's Elk Mountains. Jeff works as a product designer and Brand Director for ZipFit ski boot liners. He lives with motivated partner, Annie, and his lazy, but loving, black lab Radley. Jeff's greatest strengths in ultrarunning are his durability and ability to focus on positive thinking.

Recent Results - 2021 IMTUF 100 - 1st place, 2022 Black Canyon 100km - 3rd place (golden ticket), 2022 Quad Rock 25mi - 2nd place, 2022 WSER100 - 11th place, 16:51, 2022 WMTRC Chiangmai 80km - 14th place, USA Team Gold, 2023 Bandera 100km - 1st place. In 2023, Jeff is looking forward to gaining a lot of mountain fitness on skis during the winter and then racing some fast 50km races to tune up for Western States. He has always wanted to finish top 10 at Western States but as of now, sights are set on the podium. Additionally, Jeff will compete in a 100 mile qualifier for Hardrock and do all he can to support the USA at WMTRC in Innsbruck. Jeff also wants to revisit some of the FKT in the White Mountains, including the Pemi Loop, Presi Traverse, and Mahoosuc Traverse.
Favorite Race/ Trail/ Route: My favorite route is the Baldface Circle Trail in Evans Notch in NH White Mountains.