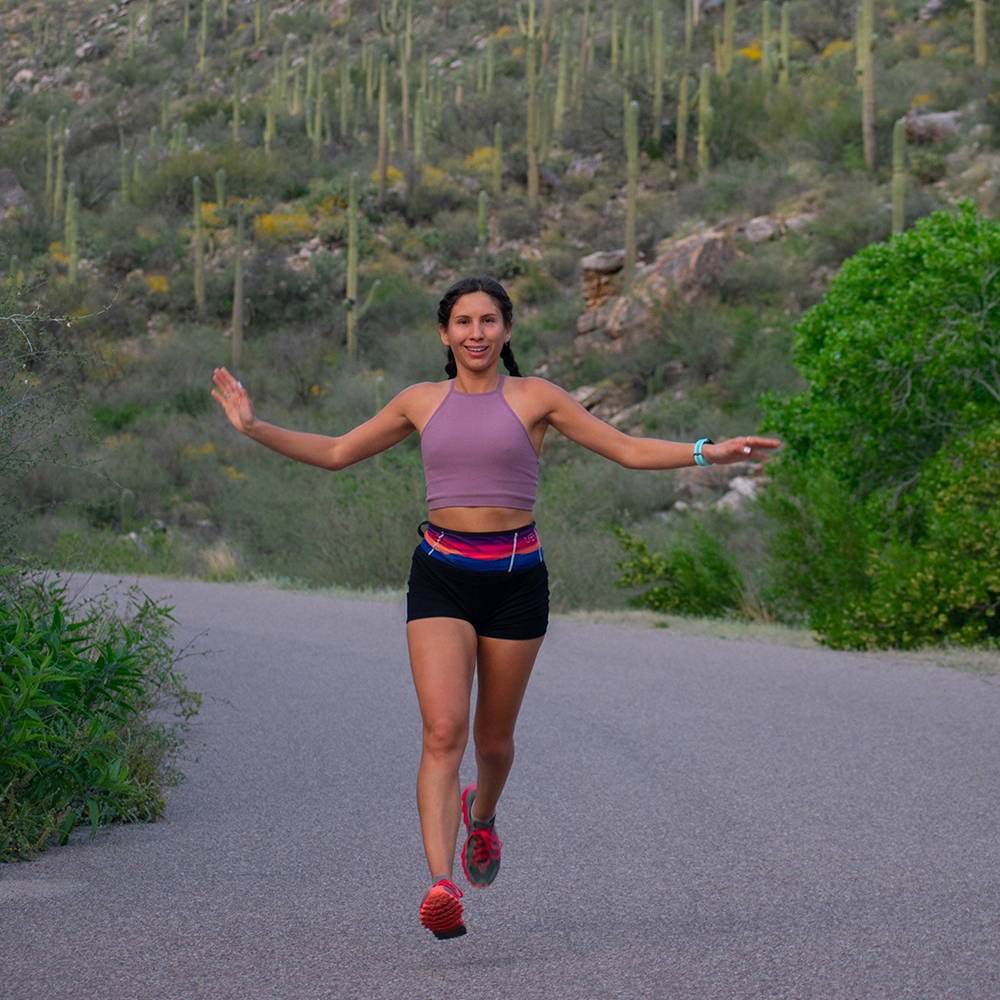 Trail Runner / Tucson, AZ
Ashleigh Thompson (she/hers) is a member of the Red Lake Ojibwe Nation and a PhD Candidate in anthropology at the University of Arizona. She is a runner, climber, and snowboarder, who finds healing and happiness outdoors.
Ashleigh is passionate about all things Indigenous, blogging and giving presentations about recreating respectfully on Indigenous lands and her research within Indigenous archaeology. Find her trail running among ancient saguaros with her dog, Benson, or hanging off a rope on Mount Lemmon granite in Tohono O'odham and Pascua Yaqui lands AKA Tucson, Arizona.
IN ASHLEIGH'S GEAR CLOSET