http://weartested.org/ultimate-direction-marathon-...

Ultimate Direction (UD) is known for inventing the running category of hydration packs with waist packs for carrying bottles, hand strap water bottles, and vest hydration packs. UD products are designed by athletes for athletes, and their Jenny Collection was designed by women for women. It is only natural that running apparel (or more accurately,wearable gear) is next – they launched the popular UD Ultra jacket last year. New this year is the Marathon Shell jacket.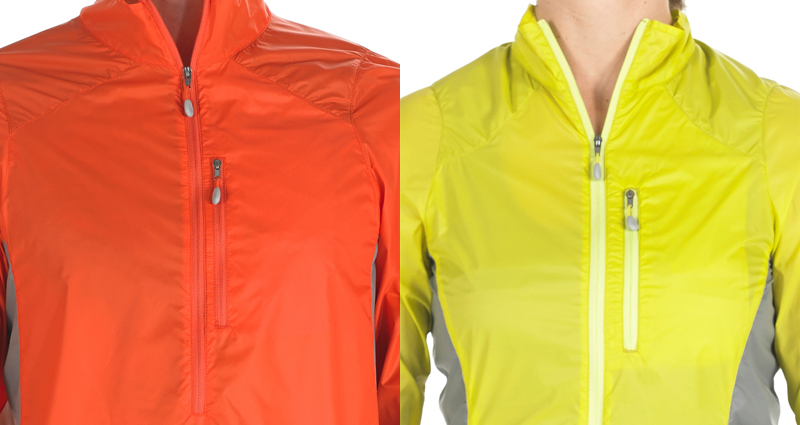 The Marathon Shell jacket is one of the lightest and best windbreaker you'll ever have. Amazing warmth and comfort for the same weight as your smartphone or an energy bar, there's no reason to leave home without it. The Marathon Shell comes in a half-zip for Men and full-zip for Women. At only about 3.2 ounces (92 grams) for the men's version, it is half the weight of the Ultra Jacket.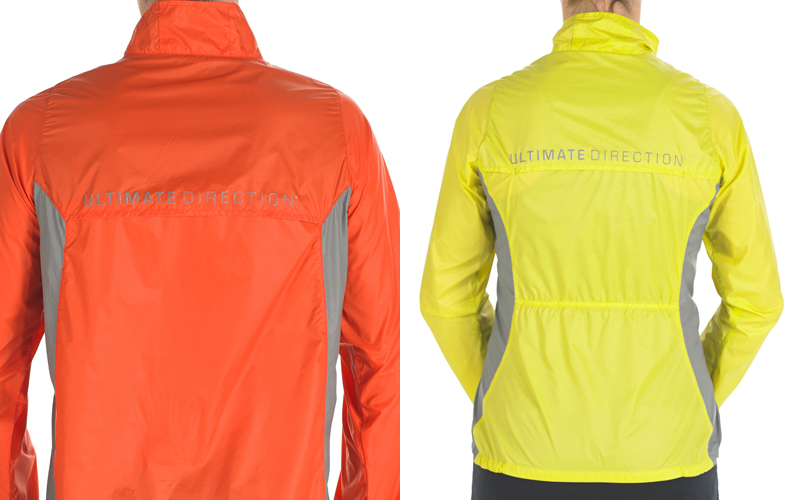 The back vent provides optimal airflow and cooling while the ergonomic shoulder construction enhances a wide range of motion. When not in use, you can pack it into its chest pocket – it's easily pack-able and can be attached to a waist pack or belt.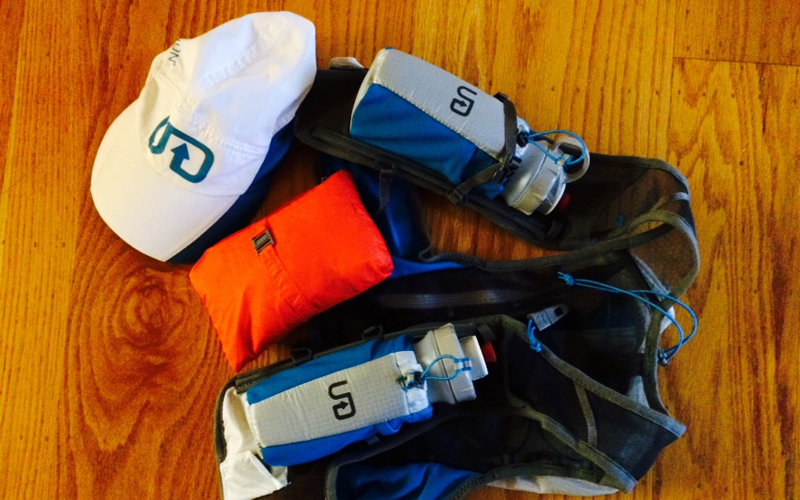 My wear tester and I took it for many runs in varying cold, wet, and hot and humid weather on the Northern California trails. The Marathon Shell ventilates and breathes naturally and we never had to take it off during our run. Love the reflective markings on the lower front (big UD letters) and center back (Ultimate Direction letters). Note that there is also a media port (aka cut out hole) inside the zippered chest pocket housing your smartphone.
I'm also happy to report that in a recent run in the rain (40 minutes of non-stop drizzle), the Marathon Shell kept at least 75% of my running shirt dry even though it is only water repellent and not waterproof.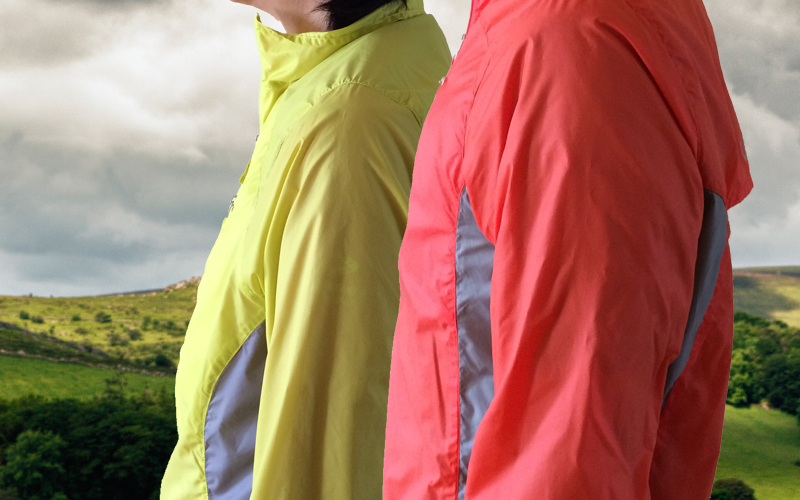 When not running, I can wear the Marathon Shell as a semi high-visibility jacket in low light when walking my dogs. The bright colors and reflective markings will come in handy at night time.
There are many lightweight running jackets out there and we will also be testing more of them this year – of special interest is the new unisex Altra Stash Jack and the Altra Performance Half Zip which is almost identical to the Marathon Shell. The Ultimate Direction Marathon Shell is one that we will always carry with us.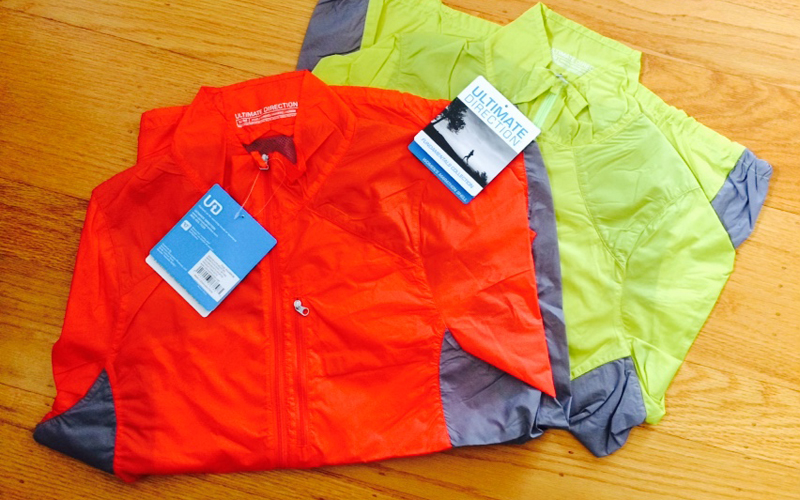 Find the product here: https://ultimatedirection.com/mens-marathon-shell/